ABOUT US
Our Philosophy:
Cloud 9 Dental was designed to offer the highest quality dentistry while maintaining  convenience and affordability.  We look at the big picture and provide comprehensive care for the patient. 
To provide optimal dental health to support your overall optimal health, finding restorations and materials that are best for them as an individual with their unique circumstances, while maintaining biocompatibility of materials.
Our restorative techniques are centered around trying to utilize the most conservative and minimally invasive procedure that provides a good long lasting restoration. Being on-site allows us to provide a high level of convenience which translates into less downtime from work and the mobile dental concept allows us to control our overhead and maintain affordability and to be contracted providers for some PPO insurance plans as well.
About Dr. Barron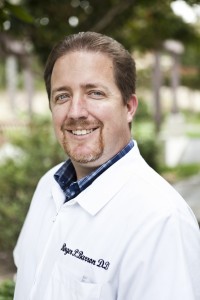 Dr. Barron received his Doctor of Dental Surgery (D.D.S.) degree from the University of Southern California (USC) School of Dentistry in 1995.  He practiced in the Los Angeles area for a few years after completing his education, returning to San Diego in 1994 when he purchased a dental office Bio-Compatible Dental Care in Del Mar, CA.  Seeing overhead rising and costs of dentistry making the quality he wanted to provide less affordable he looked into other options.  In 2004 he purchased the mobile dental office and under the Cloud 9 Dental name has been providing high quality mobile dentistry maintaining the same natural dental focus and style of dentistry he practiced in his previous office with added convenience and affordability.
Dr. Barron is a member of the International Academy of Oral Medicine and Toxicology (IAOMT), Internation Association of Mercury Safe Dentists (IAMSD), American Dental Association, California Dental Association, San Diego Dental Association, San Diego CEREC Study Club among other organizations and maintains a considerable amount of dental continuing education to stay on the cutting edge in dental materials and technology.
Mobile Dentistry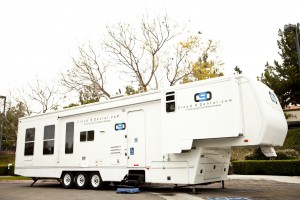 Mobile dentistry has been around for a while in different forms.  When I was in dental school at USC I participated in mobile dental clinics that went to schools and provided fillings  and sealants to children at schools in underprivileged areas and to assisted living facilities.  This is a very common use for mobile dentistry and programs like this are done all over the country.  Mobile dentistry is also utilized by the military and in disaster relief situations.  Most of these applications are not very high tech or high end in the dentistry they provide.  Cloud 9 Dental uses cutting edge technology including powerful practice management software to stay mostly paperless, the latest in digital x-rays to provide the lowest possible x-ray exposure, CEREC cad-cam system to make same day ultra-strong crowns and partial crowns, dental lasers for soft tissue procedures, piezo ultrasonic cleaners for teeth cleaning for the best quality cleanings, cutting edge sterilization system, among other high-tech and cutting edge systems to take mobile dentistry to the next level.  We were also one of the first operations to bring mobile dentistry to the corporate world and provide quality and convenience to corporations in the greater San Diego area.