Our mobile dental office is a fully functioning dental office with two dental chairs.  We are able to do any dental procedure in our mobile office you can do in any brick and mortar office.  We stay on the cutting edge of technology and dental education to ensure that you are getting the best and most up to date products and procedures.  We pride ourselves on providing the highest quality dentistry available in a setting that allows us to maintain the affordability to the patient.  We are also able to provide convenience through being on...
read more
With regular braces, you may experience some or all of the following: pain, discomfort, mouth sores or injuries caused by the brace wires, tooth decay (from inadequate brushing and flossing), plaque buildup, tooth discoloration, tooth/bracket breakage, or difficulty eating. As if that weren't enough, there are also the personal sacrifices — popcorn, chips, bagels, hard-crusted bread, pizza crust, pretzel, nuts, certain candies…plus apples, carrots, corn on the cob, and more. Many patients have asked about the benefits of veneers when...
read more
Dentistry has come a long way from the days of merely pulling or filling teeth. Cosmetic dentists with a holistic approach to their craft can achieve remarkable outcomes nowadays. With state-of-the-art technology, meticulousness and a vast knowledge and understanding of holistic dentistry, our dentists provide our patients with the finest dental care that converts a middling set of teeth into a magnificent smile. We also provide emergency dental treatment for those in dire need of treatment. If you are in need of a holistic dentist, cosmetic...
read more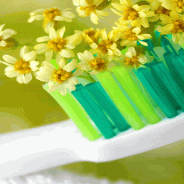 Our purpose is to help you achieve and maintain better health through our natural, holistic approach to dental care.  Dr. Barron is committed to the safest materials & procedures, we are on the cutting edge in these areas. Natural or Biological Dentistry means utilizing the safest, non-metal dental materials that exist on the market, and eliminating metals and other toxic factors from the mouth. What is Biological or Natural Dentistry? A biological dentist KNOWS that the mouth is connected to the rest of the body.  If the mouth is not...
read more
In a typical dental practice, receiving dental crowns is a long and often uncomfortable process that can take several weeks to complete. Although technology has made advancements to both the restorative and cosmetic aspects of receiving crowns, we believe that we can do better than the typical dental practice. Our office uses CEREC technology, which empowers us to scan, design, and mill beautiful restoration crowns immediately.  Imagine coming into our dental office to receive a crown and walking out the same day with a strong, durable, and...
read more